Melissa's Home Page

A Picture of Melissa will appear here soon.

Here is a picture of my two sons,
Michael is at the top &
Joey is on the right.
My nephew, Michelle's son Kevin,
is on the left.
This Picture was taken in 1995.

(Click on the image to view a larger picture)
ALL ABOUT ME:
Hello my name is Melissa.
Here is is some information about me.
I was actually able to make my own web page and then my dad did a copy and paste to put the same information on here.
I like to collect seashells and shot glasses.
Some of my shot glasses I have collected
by going to different places myself, but
most of them my family or friends have picked up
for me when they went someplace.
My most recent additions to my collection
are from an airport in Seattle,
from the State of Alaska,
and from Rosarito Beach in Baja California.
THANK YOU ANDY!!!
I have so many shot glasses, and I have not counted them recently,
so I do not even know how vast my collection is.
My favorite color is purple.
The purple I like is a very deep purple and
if I could own EVERYTHING purple...I would.
Here is a purple happy face.
Still looking for a cute one.
I attended Palomar Community College
in San Marcos, CA from 1997 to 2002.
Go to www.palomar.com
I graduated with my Medical Assisting Certificate in 2000
and I also graduated with my Associate of Arts Degree in 2002.
Melissa's Graduation 2000 Page

My Family:
I have four children and another one on the way.
Michael lives with his father in Arizona,
Joe lives with his father in Escondido, CA.,
XXX was adopted in 2001,
and Rosemary lives with me and Dennis in Chula Vista, CA.
(ps: Dennis is my fiance)
I have three sisters, one older and two younger...
One sister lives in La Habra, California.
Another sister is a Marine wife at Camp Pendleton, California,
thanks to the United States Marine Corps.
I also have a sister in Maryland.
She has 3 children.
Her youngest child is named Amber.
(Click on the link above to view her baby pictures.)
My dad lives in Shelton, Washington.
My grandmother's live in Bishop, California
and Orange, California.
I have many aunts, uncles, and cousins in
California, Nevada and Washington.
Unfortunately, because of the distances,
we do not get to visit often.
Fortunately, however,
the Internet allows us to communicate,
and I enjoy that time a lot.

Following are some of my favorite links.
Pass This On - Cool pages to send to your friends.
http://www.passthison.com
Blue Mountain Cards - The best greeting cards on the net.
http://www.bluemountain.com
X-Drive -Try an internet hard drive.
http://www.xdrive.com
Bottomline
This is a link to my favorite local band
in Northern San Diego County.
http://www.bottomline-music.com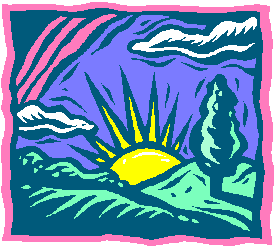 (Chuck Holland - Melissa's Father)
(Michelle Holland - Melissa's Sister)
(Jeanette Slocum - Melissa's Sister)
For the Best
Personal Computer Training Available:
(In Your Home or In Your Office)
CompuTutor may be reached 24 /7
at
360-427-5863